A quick weekend trip ...
Las Copas again, I just love this little trip, it was my son first route driving his own car and with his good old friends. I am happy to inform you that the guy can wheel!!!, he sure made alot of the 50 or so HP of his car. We stayed the night and had some great Carne Asada, remembered stories from our earlier rutas and just had a good time. .
Mundo and his mighty Suzuki Samurai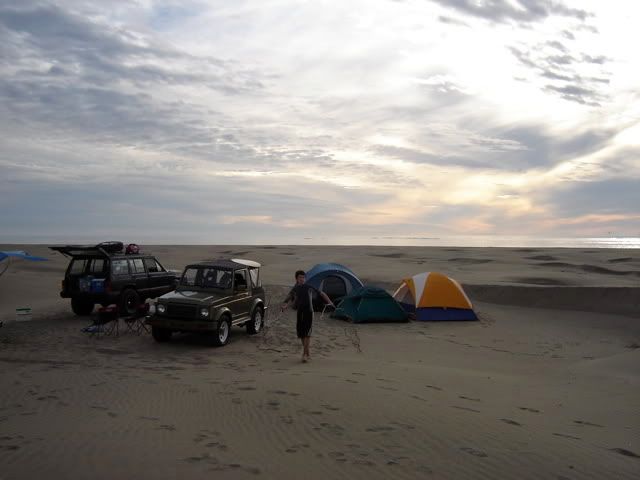 I wonder how some people prefer to stay inside with this view so close to Los Mochis. ????
Hanging out after a nice drive.
Saludos from Los Mochis.
Etiquetas: First trip, Las Copas, MiniMe