Is the area a Birding paradise?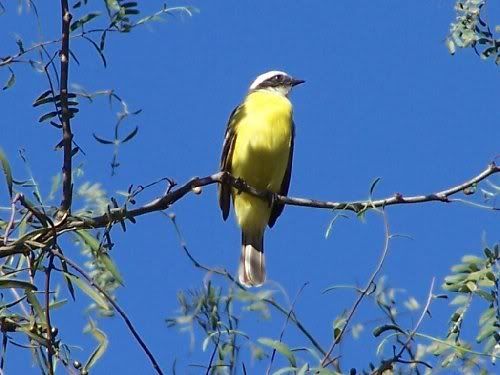 My only relationship with birds used to be the dove and duck hunting trips with my dad when I was young, however it always interested me the droves of tourist that came to the area to watch birds.
So I have tried to get some info on the Birding adventures in the region.
There are several outfitters who offer tours and guide services for this activity, most are on the El Fuerte area and some in the high sierra, there is even a group who does tours at the local Parque Sinaloa.
Russet-crowned Motmots, Black-throated Magpie Jays, Flame-colored Tanagers, Mexican Parrotlets, several kinds of Hummingbirds and Trogons… Most of the names don´t ring a bell, but i will try to identify them by the spanish name.
Later I will put links to some of the outfitters. Its this something that you guys like?
Saludos
Later Note ...
I came across a fantastic resource at Cornell.
Cornell Lab of Ornithology
Plus a Looong list (130+) of Birds spotted at the area, courtesy of Nature Trek
Excel archive @ Nature Trek