Across a big river and up a big mountain; The tale of La Ruta de la Independencia Part 3
And on we went to Cuiteco, crossing Bahuchivo, taking the lower dirt road.
A nice day to wheel with your friends.
The Friendly Mexican Ejercito. Doing a hard and underfunded job.
When you see the railroad it only means you are getting closer to somewhere.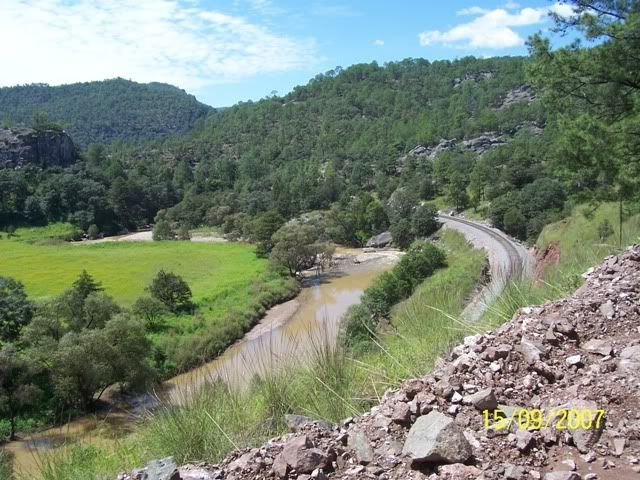 Our Tijuana friends, a diesel van sure comes handy when you have to pull a JK across the sierra.
Toño, our Navojoa Main man, showing us how not to get close to the Cuiteco Creek fall.
The Cuiteco Lower road, if you can only ride on one road in the copper canyon, make sure its this one
Etiquetas: Ruta de la Independencia