The thousand mile conmute VI
From there we moved to a creepy place, a local cemetery, the bodies are placed to rest without coffin and at 1 feet depth at most. Whats more, due to the rapid decomposition of the bodies, the place its usually re utilized after 10-20 years.
People in the communities don't mind because everybody is considered relatives to one another.
The Local Cemetery.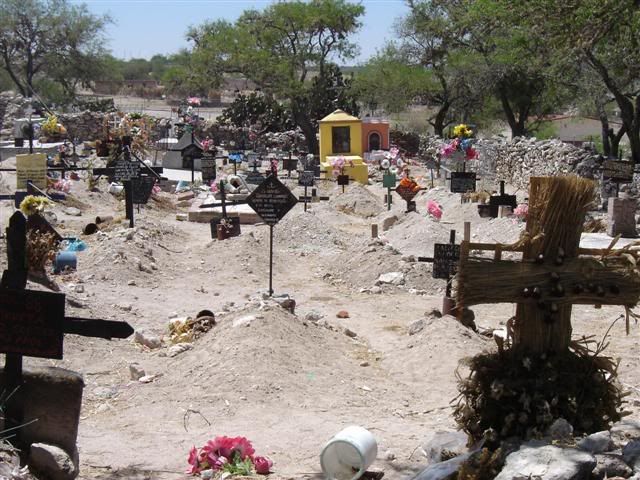 A lonely Capilla at the top of the hill ...
After a couple or churches we moved to the big price, the church at Atotonilco, Guanajuato, considered by some the finest example of early catholic architecture.
Amazing frescos ...
One of the few buildings with real gold plating, outside of the Vatican.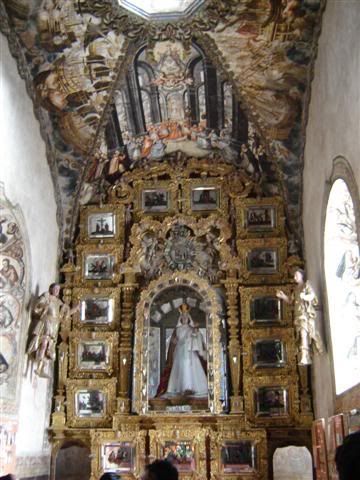 Plus the revolutionaries stole the Estandarte de Guadalupe, used during the fighting, from this place.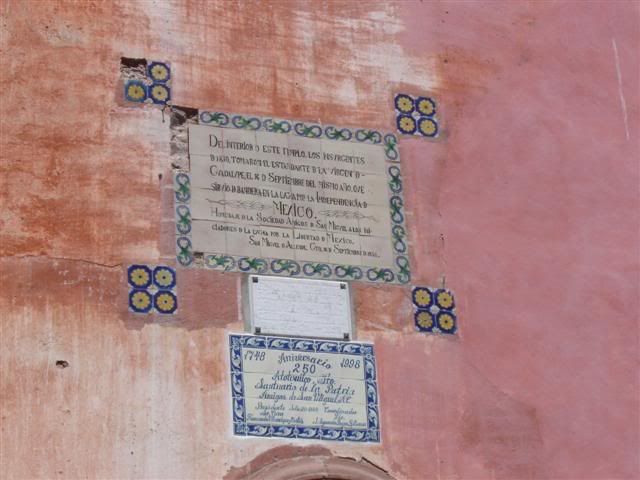 Mmmm, Blue Corn Gorditas, Guess I'll stay chubby for a while longer ...
Etiquetas: Guanajuato