The thousand mile conmute IV
Upon arrival to Jaral, I had already contacted the local Jeep Club, and had planned a weekend trip with them. So after a quick meeting at work Saturday morning, off we go to La Ruta de las Capillas.
The Guanajuato Jeeperos.com bunch its a nice group of fellows, they planned a route to some of the high desert plains in the state, the trip started climbing the sierra de Guanajuato with some very nice 404 Mogs fresh from a rare government auction, to later reach some really rough river beds where we spend the night.
The high sierra desert of Guanajuato.
The rough river beds, excellent 4x4 driving, lots of fun without lockers and with only 32s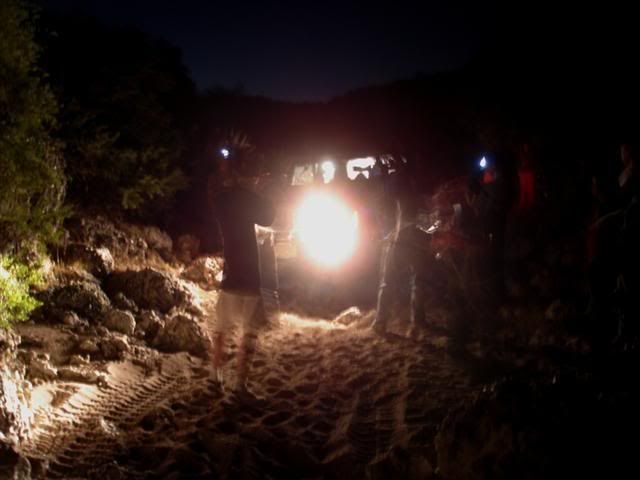 In the front row, my current piece of junk. In the back what I think I really deserve :)
Etiquetas: Guanajuato