The trip to the long lost Chilean Ship Part V
About the last thing that I expected to find there was people, somebody watched over the ship for a few years but it was gone a long time ago, so we were surprised when we found and old Volkswagen beetle straight out of Mad Max at the ship, turns out some enterprising fisherman were trying to get steel off the ship to sell at Topolobampo, and had crossed the car in a small boat to help them carry the load.
We happily accepted a ride aboard the bettle thinking how improbable was that we could hitch a ride in an uninhibited Island in the middle of nowhere. It was the right decision because the tide was moving up and the place where we left the car could get hard to access at high tide. We crossed back the dunes, hop on the kayaks (It tried to bail out by then, but my son wouldn't have any of it) after a while we where at the car licking my wounds (And pride) But happy.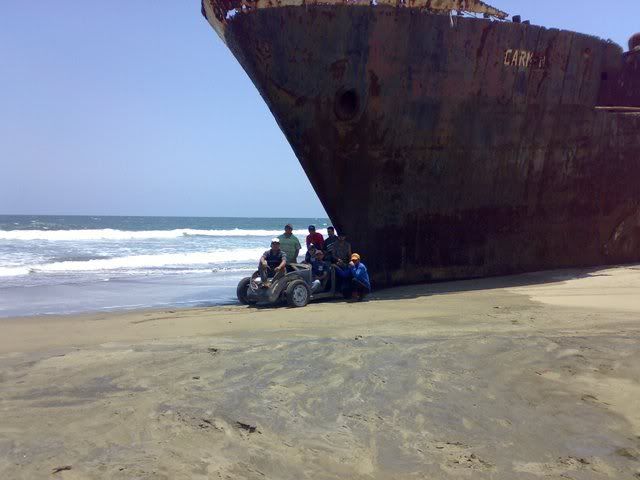 Overall a very nice day trip to a surprisingly remote but close place.
Saludos
Etiquetas: barco chileno